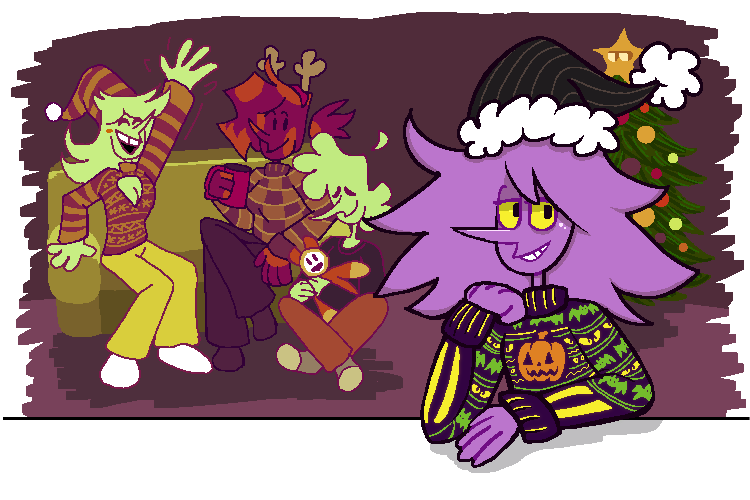 Heya, the name's
Hazel
. Normally I'm the Halloween guy, but since the webmaster didn't do much for it this year, my pals and I decided we'd combine it with Christmas; like that one movie, y'know?
Anyways, from the 13th to the 25th, there'll be a new prize thingy every day or so for visitors like yourself to collect. But instead of just having you save and repost it, we decided to make it a little more interactive.
This widget here works kinda like a webring, if you're familiar with that type of stuff. Just fill out that little text box area below with the needed info (site, name, stuff like that) once a day, and if you put the widget code somewhere on your site, you'll have your very own little collection box with every gift you claim! It'll look like this:
Pretty cool, eh?
---
* Todays gifts are...
| a nicely wrapped gift, | a pumpkin ornament, | a webby snowflake, | and a ginger-dead man! |
| --- | --- | --- | --- |
| | | | |
[[Refreshes daily at around 10:00 PM EST! Come back tomorrow to claim the next gift!]]
Check-in form:

>>Powered by sadgrl.online's Discord web form
Want to see everyone who's participated? Click here!
(if a few days have passed and you're still not listed, just message me directly through discord @ TheEnderDraco#2724!)